CLASS DESCRIPTIONS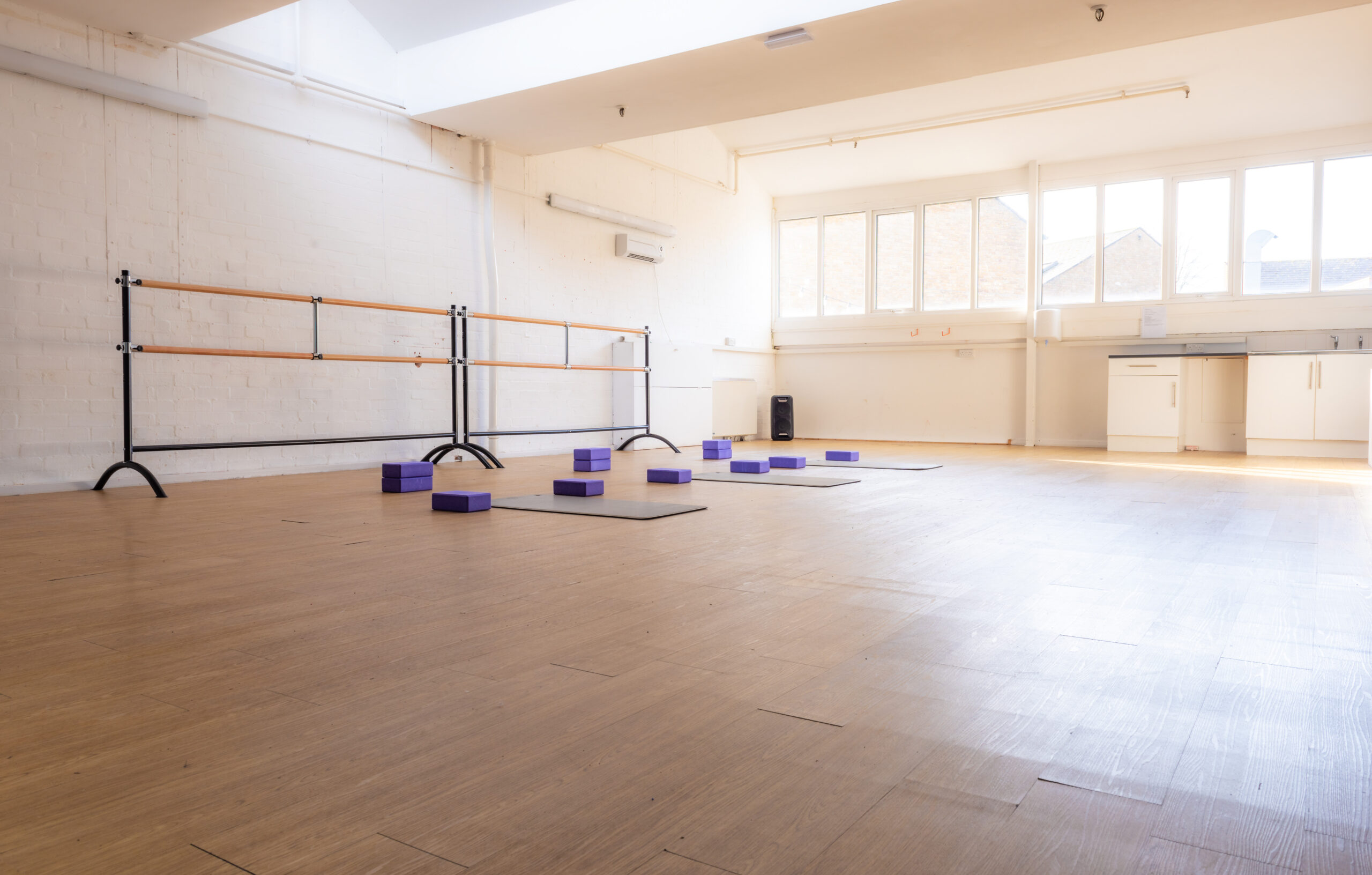 Pilates
Pilates is a form of low impact exercise that aims to strengthen muscles while improving alignment and flexibility.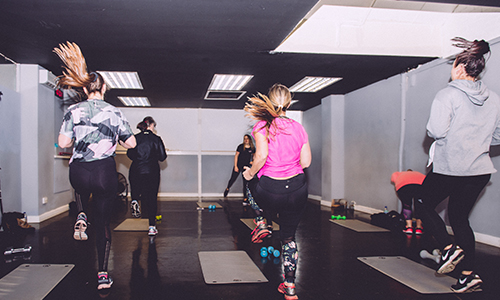 Circuits
Various different stations are set out using a range of gym equipment, targeting the whole body for a toning and muscle building class.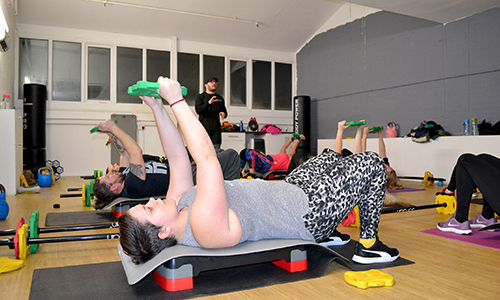 Bootcamp
A group environment, functional fitness class, using a mix of body weight and gym equipment providing a fat burning, fun and effective workout.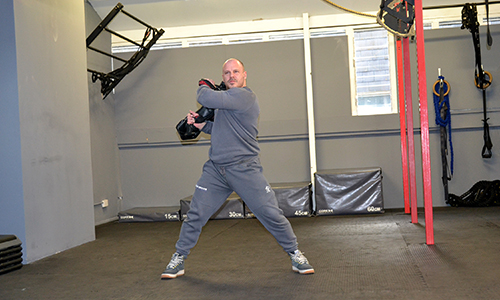 Powerbag
Is a high Intensity, 20 minute, full body workout which will have you burning calories for up to 48 hours after class! A choice of various weighted. multifunctional bags means its suited for all abilities – designed to strengthen the core and work on improving your strengths and weaknesses.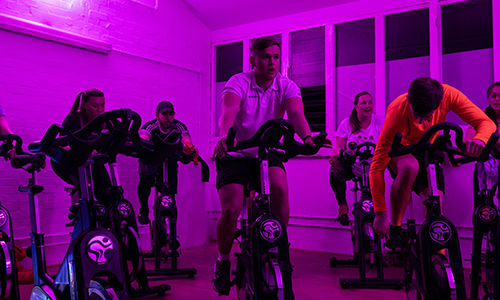 Spin
Indoor interval cycling focusing on both high and low intensity for strength and endurance.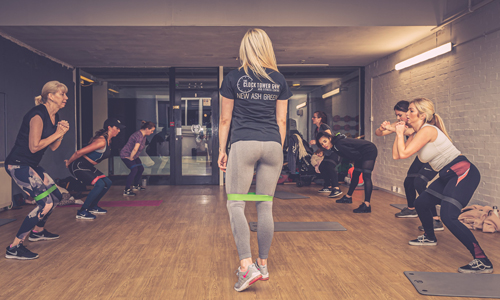 LBT
The classically loved Legs, Bums and Tums! A class in high demand due to the fun, friendly and effective workout we provide. Shape up and burn fat as you lunge, step, and squat your way to a firmer, more toned body!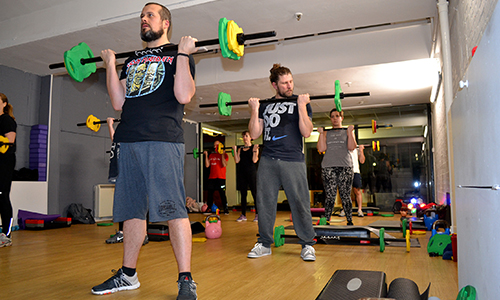 Body Pump
Body pump is a full body workout, targeting each individual body part through a range of motions using different weights and equipment. High reps, and high volume will be sure to make you sweat and build at the same time.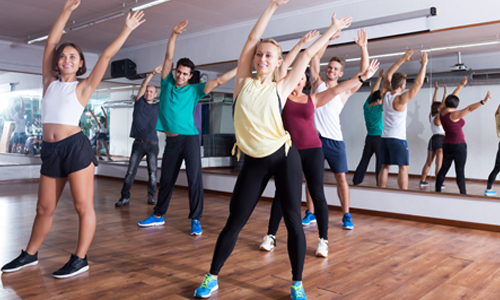 Zumba
Dance yourself fit with Latin inspired music and routines which combine cardio and body conditioning exercises in a fun, fast paced class.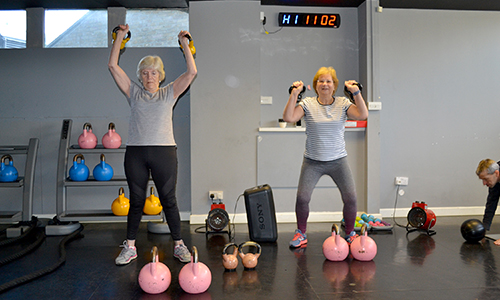 Kettlebells
Our kettlebell classes offer a fast paced, full body interval workout using a variety of weighted kettlebells. Burn fat, build muscle, and learn the correct techniques for using this equipment.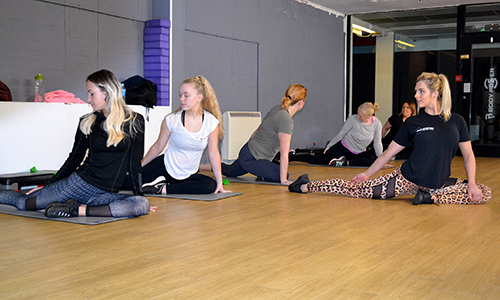 Stretch & Tone
Our Stretch & Tone class is a mat based class that combines a variety of Yoga and Pilates based body weight exercises focusing on strengthening, toning, and stretching.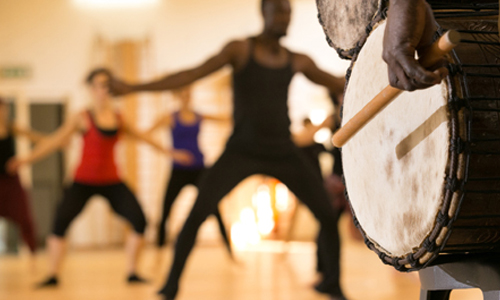 H.I.I.T
H.I.I.T is a combination between body weight and weighted exercises carried out at a high pace with minimal rest.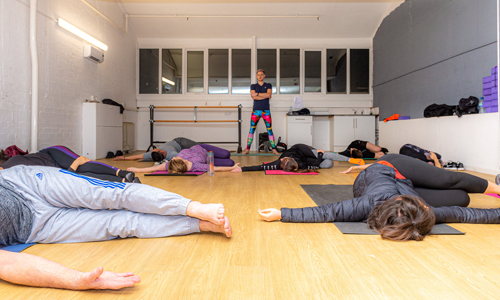 Yoga
Breathe, relax, and focus in our Yoga classes. Practicing primarily Hatha Yoga, our instructors will guide you through the various poses leaving you feeling longer, looser and more relaxed.